The Inflatable Crown – Balloon Hat eBook
$24.95
Description
Learn how to create fast and beautiful balloon hats and enjoy a breath taking balloon hat photos that was taken in 34 countries around the world, with balloon artist Addi Somekh's book!
Armed with balloons, a camera, and good intentions, balloon artist Addi Somekh and photographer Charlie Eckert set out on an expedition that would take them to 34 countries around the world.
Wherever they went, they brought joy and laughter, turning balloons into tiaras, crowns, and Master Blasters.
The small, imaginative book describes Somekh and Eckert's experiences of showing up in towns and rural areas of Europe, Africa, Central America, the Balkans, Asia, the Middle East, and the United States, and making balloon hats for people in their natural, everyday environments. The bulk of the book, however, is a step-by-step pictorial guide to creating fantastic headpieces out of balloons
You won't have to travel any further than your own living rooms. This downloadable book filled with pictures from the authors' adventures and clear instructions for 14 magnificent crowns.
Addi made thousands upon thousands of balloon hats and people from all over the world use his balloon hats designs!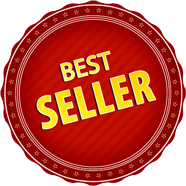 More than 50,000 copies of this book were sold worldwide!
Here are some testimonials about Addi's eBook
We needed instructions to construct a balloon crown and couldn't believe we found exactly what we needed in this book! It's so imaginative and great…so many different designs for so many different occasions. The instructions are easy to understand and the designs vary from simple to extremely complex! It's a great book!
I've order several balloon book but this is the best! The colorful balloon pictures are magnificant and the instructions are easy to follow. What really stands out in this book is how they have traveled all around the world to bring smiles to people faces with their creativate balloon hats that they have made.
The Inflatable Crown Balloon Hat Book contains instructions for creating balloon hats with excellent pictures of each and every step. It would be a fine book if that were all it had, but WAIT! THERE'S MORE! 🙂

There are also pictures of balloon hats (and rings, and flowers, and entire costumes) worn by people from around the world. They are superb! (You can tell I'm running out of superlative adjectives here.) Additionally, there is advice for making money with balloon hats, making friends, being the hit of the party, and promoting world peace and understanding. It simply does not get any better.

Take it from an aging hippie who wants the world to be a better place: Get this book and learn to make balloon hats!
More info
For creating his balloons, Addi uses 260 balloons (260 is the normal size of modelling balloons)

Number of pages in this eBook: 151 pages

Skill level: Beginner to intermediate

File type: PDF (the file is a scan of the physical book)
Additional information
| | |
| --- | --- |
| Cost | Download & Keep |
| Genre | |
| Level | |
| Master | |
| Product Type | |