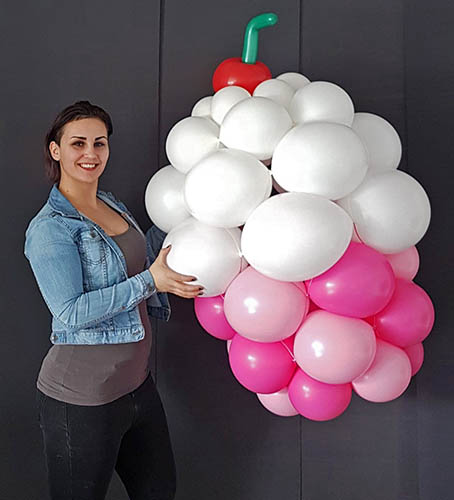 Denise van Dooren started with balloons in 2012.
Balloons quickly became her passion and obsession.
She loves the impact that balloons have on people.
In May 2013 (At the age of 19), she started her own balloon business called 'Artiventz'.
In the past 6 years she worked on several big projects all over the world from Qatar to China and Singapore.
Her specialty is creating 3D sculptures with Link-O-Loon balloons.
Denise has taught many classes in Europe and she has also taught at the "Float" decorators convention (in the USA).
Denise is a rising star that will continue to inspire the balloon industry for many years to come.